On Janurary 27, a fake Notch was found on the server. We had this proven and we decided to burn him to show other hackers what would happen to them if they come onto our server.
Who was the Hacker?
Until today, the true identity of the hacker is not found. Since then, the server's security became more strict and hopefully nothing like this would happen again.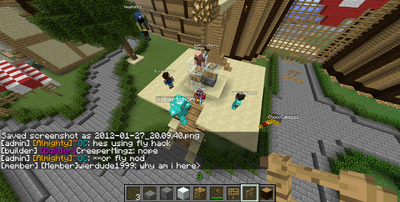 Ad blocker interference detected!
Wikia is a free-to-use site that makes money from advertising. We have a modified experience for viewers using ad blockers

Wikia is not accessible if you've made further modifications. Remove the custom ad blocker rule(s) and the page will load as expected.